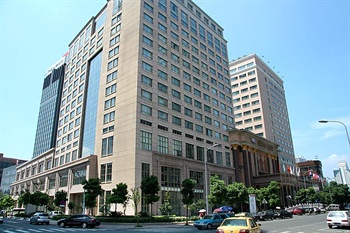 The Crowne Plaza City Center Ningbo (Ningbo Kaizhou Huangguan Jiari Jiudian) is located in the heart of Ningbo, by Tianyi Square, the Temple of the City God, Tianyi Pavilion and Moon Lake. Ningbo airport is 20 km (12.5 mi) away.
This Ningbo hotel features the Crowne Plaza's usual brand of upscale comfort with a variety of guest rooms available, all of which are designed and decorated in contemporary Chinese style.
Four restaurants; Café Galleria, BBQ Tonight, Kaiganglou Chinese Restaurant and Inaho Tei Japanese Restaurant, serve a range of Chinese, Asian and Western foods. There are also four on-site bars to choose from for a pre- or post-dinner cocktail.
For relaxation, guests can relax with friends over a coffee in the café, take a refreshing dip in the pool or play a game of billiards or ping-pong.